PC DREAMS – BEST DENKI TRADE-IN PORTAL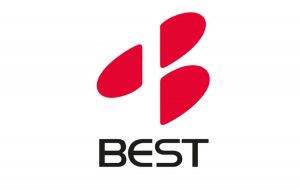 IMPORTANT!
1: Please ensure that all icloud account is unlinked and "Find my device" is deactivated for all IOS device (iphone & ipad & iwatch).
2: Please ensure that all google account is unlinked for any Google devices with Android 5.1 lollipop, 6.0.1 marshmallow and above.
1. For iOS devices:
A) What to do before selling or giving away your iPhone, iPad, or iPod touch
B) Deactivate "Find My iPhone Activation Lock"
2. For Android devices:
A) From Phone
Step 1 : Tap "Settings" on the home screen to open the Settings screen.
Step 2 : Tap "Accounts & Sync" to see all Google accounts.
Step 3 :Tap the first account and then tap "Remove Account" to remove the account from your Android device.
Step 4 : Tap "Remove Account" to confirm. The Google account is removed immediately and you are logged out its Gmail service.
Step 5 : Remove all Google accounts if you want to log out of all Gmail accounts.
B) Remotely
Step 1 : Go to "www.myaccount.google.com"
Step 2 : Click on "Device activity & notifications"
Step 3 : Click on "Review Devices". Here, you will be able to see all the devices you're signed into (including the one that you're on now).
Step 4 : Finally, click on the device that you wish to signout from, and click "Remove" account access. This will effectively sign you out.
Trade in Terms and Conditions can be found at: http://pcdreams.com.sg/terms
IMPORTANT NOTES: 
1) Trade in prices are strictly confidential and should NOT be revealed to customers or competitors at all times.
2) Please refrain from taking screen shots or printing out the pricelists.
Kindly request from PC Dreams the short pricelist meant for consumers.
3) Prices are updated regularly and information of the updates will be posted on the page as well.
4) Please kindly keep the circulation within supervisor or managerial position to prevent leakage of the prices.
Thank you. 
PC Dreams Management
Tablets
| | | | | | | | |
| --- | --- | --- | --- | --- | --- | --- | --- |
| Brand | Model | Grade A | Grade B | Grade C | Grade D | Grade E | Grade F |
| Apple iPad | Apple iPad Air 2 (2014) Cellular (A1567) 32GB | 100 | 75 | 50 | 0 | 0 | 0 |
| | Apple iPad Air 2 (2014) WiFi (A1566) 32GB | 80 | 60 | 40 | 0 | 0 | 0 |
| | Apple iPad Air 2 (2014) Cellular (A1567) 64GB | 110 | 94 | 66 | 55 | 17 | 13 |
| | Apple iPad Air 2 (2014) WiFi (A1566) 64GB | 90 | 68 | 45 | 0 | 0 | 0 |
| | Apple iPad Air 2 (2014) Cellular (A1567) 128GB | 130 | 111 | 78 | 65 | 20 | 16 |
| | Apple iPad Air 2 (2014) WiFi (A1566) 128GB | 110 | 94 | 66 | 55 | 17 | 13 |
| | Apple iPad Air (2019) 3rd Gen Cellular (A2123) 64GB | 250 | 213 | 175 | 150 | 38 | 30 |
| | Apple iPad Air (2019) 3rd Gen WiFi (A2152) 64GB | 220 | 187 | 154 | 132 | 33 | 26 |
| | Apple iPad Air (2019) 3rd Gen Cellular (A2123) 256GB | 320 | 272 | 224 | 192 | 48 | 38 |
| | Apple iPad Air (2019) 3rd Gen WiFi (A2152) 256GB | 270 | 230 | 189 | 162 | 41 | 32 |
| | Apple iPad 9.7 (2017) 5th Gen WiFi (A1822) 32GB | 80 | 60 | 40 | 0 | 0 | 0 |
| | Apple iPad 9.7 (2017) 5th Gen WiFi (A1822) 128GB | 100 | 75 | 50 | 0 | 0 | 0 |
| | Apple iPad 9.7 (2017) 5th Gen Cellular (A1823) 32GB | 100 | 75 | 50 | 0 | 0 | 0 |
| | Apple iPad 9.7 (2017) 5th Gen Cellular (A1823) 128GB | 120 | 102 | 72 | 60 | 18 | 14 |
| | Apple iPad 9.7 (2018) 6th Gen Cellular (A1954) 32GB | 220 | 187 | 154 | 132 | 33 | 26 |
| | Apple iPad 9.7 (2018) 6th Gen WiFi (A1893) 32GB | 150 | 128 | 90 | 75 | 23 | 18 |
| | Apple iPad 9.7 (2018) 6th Gen Cellular (A1954) 128GB | 240 | 204 | 168 | 144 | 36 | 29 |
| | Apple iPad 9.7 (2018) 6th Gen WiFi (A1893) 128GB | 180 | 153 | 108 | 90 | 27 | 22 |
| | Apple iPad 10.2 (2019) 7th Gen Cellular (A2198) 32GB | 250 | 213 | 175 | 150 | 38 | 30 |
| | Apple iPad 10.2 (2019) 7th Gen WiFi (A2197) 32GB | 180 | 153 | 108 | 90 | 27 | 22 |
| | Apple iPad 10.2 (2019) 7th Gen Cellular (A2198) 128GB | 320 | 272 | 224 | 192 | 48 | 38 |
| | Apple iPad 10.2 (2019) 7th Gen WiFi (A2197) 128GB | 250 | 213 | 175 | 150 | 38 | 30 |
| | Apple iPad Pro 9.7 (2016) WiFi (A1673) 32GB | 100 | 75 | 50 | 0 | 0 | 0 |
| | Apple iPad Pro 9.7 (2016) WiFi (A1673) 128GB | 120 | 102 | 72 | 60 | 18 | 14 |
| | Apple iPad Pro 9.7 (2016) WiFi (A1673) 256GB | 150 | 128 | 90 | 75 | 23 | 18 |
| | Apple iPad Pro 9.7 (2016) Cellular (A1674) 32GB | 120 | 102 | 72 | 60 | 18 | 14 |
| | Apple iPad Pro 9.7 (2016) Cellular (A1674) 128GB | 150 | 128 | 90 | 75 | 23 | 18 |
| | Apple iPad Pro 9.7 (2016) Cellular (A1674) 256GB | 170 | 145 | 102 | 85 | 26 | 20 |
| | Apple iPad Pro 10.5 (2017) Cellular (A1709) 64GB | 220 | 187 | 154 | 132 | 33 | 26 |
| | Apple iPad Pro 10.5 (2017) WiFi (A1701) 64GB | 180 | 153 | 108 | 90 | 27 | 22 |
| | Apple iPad Pro 10.5 (2017) Cellular (A1709) 256GB | 280 | 238 | 196 | 168 | 42 | 34 |
| | Apple iPad Pro 10.5 (2017) WiFi (A1701) 256GB | 240 | 204 | 168 | 144 | 36 | 29 |
| | Apple iPad Pro 10.5 (2017) Cellular (A1709) 512GB | 350 | 298 | 245 | 210 | 53 | 42 |
| | Apple iPad Pro 10.5 (2017) WiFi (A1701) 512GB | 290 | 247 | 203 | 174 | 44 | 35 |
| | Apple iPad Pro 11 (2018) 1st Gen Cellular (A1934) 64GB | 450 | 383 | 315 | 270 | 68 | 54 |
| | Apple iPad Pro 11 (2018) 1st Gen WiFi (A1980) 64GB | 400 | 340 | 280 | 240 | 60 | 48 |
| | Apple iPad Pro 11 (2018) 1st Gen Cellular (A1934) 256GB | 500 | 425 | 350 | 300 | 75 | 60 |
| | Apple iPad Pro 11 (2018) 1st Gen WiFi (A1980) 256GB | 450 | 383 | 315 | 270 | 68 | 54 |
| | Apple iPad Pro 11 (2018) 1st Gen Cellular (A1934) 512GB | 600 | 510 | 420 | 360 | 90 | 72 |
| | Apple iPad Pro 11 (2018) 1st Gen WiFi (A1980) 512GB | 550 | 468 | 385 | 330 | 83 | 66 |
| | Apple iPad Pro 11 (2020) 2nd Gen Cellular (A2230) 128GB | 650 | 553 | 455 | 390 | 98 | 78 |
| | Apple iPad Pro 11 (2020) 2nd Gen WiFi (A2228) 128GB | 550 | 468 | 385 | 330 | 83 | 66 |
| | Apple iPad Pro 11 (2020) 2nd Gen Cellular (A2230) 256GB | 750 | 638 | 525 | 450 | 113 | 90 |
| | Apple iPad Pro 11 (2020) 2nd Gen WiFi (A2228) 256GB | 650 | 553 | 455 | 390 | 98 | 78 |
| | Apple iPad Pro 11 (2020) 2nd Gen Cellular (A2230) 512GB | 850 | 723 | 595 | 510 | 128 | 102 |
| | Apple iPad Pro 11 (2020) 2nd Gen WiFi (A2228) 512GB | 750 | 638 | 525 | 450 | 113 | 90 |
| | Apple iPad Pro 12.9 (2015) 1st Gen WiFi (A1584) 32GB | 150 | 128 | 90 | 75 | 23 | 18 |
| | Apple iPad Pro 12.9 (2015) 1st Gen WiFi (A1584) 128GB | 180 | 153 | 108 | 90 | 27 | 22 |
| | Apple iPad Pro 12.9 (2015) 1st Gen WiFi (A1584) 256GB | 220 | 187 | 154 | 132 | 33 | 26 |
| | Apple iPad Pro 12.9 (2015) 1st Gen Cellular (A1652) 32GB | 180 | 153 | 108 | 90 | 27 | 22 |
| | Apple iPad Pro 12.9 (2015) 1st Gen Cellular (A1652) 128GB | 220 | 187 | 154 | 132 | 33 | 26 |
| | Apple iPad Pro 12.9 (2015) 1st Gen Cellular (A1652) 256GB | 270 | 230 | 189 | 162 | 41 | 32 |
| | Apple iPad Pro 12.9 (2017) 2nd Gen WiFi (A1670) 64GB | 220 | 187 | 154 | 132 | 33 | 26 |
| | Apple iPad Pro 12.9 (2017) 2nd Gen WiFi (A1670) 256GB | 270 | 230 | 189 | 162 | 41 | 32 |
| | Apple iPad Pro 12.9 (2017) 2nd Gen WiFi (A1670) 512GB | 300 | 255 | 210 | 180 | 45 | 36 |
| | Apple iPad Pro 12.9 (2017) 2nd Gen Cellular (A1671) 64GB | 300 | 255 | 210 | 180 | 45 | 36 |
| | Apple iPad Pro 12.9 (2017) 2nd Gen Cellular (A1671) 256GB | 360 | 306 | 252 | 216 | 54 | 43 |
| | Apple iPad Pro 12.9 (2017) 2nd Gen Cellular (A1671) 512GB | 400 | 340 | 280 | 240 | 60 | 48 |
| | Apple iPad Pro 12.9 (2018) 3rd Gen WiFi (A1876) 64GB | 400 | 340 | 280 | 240 | 60 | 48 |
| | Apple iPad Pro 12.9 (2018) 3rd Gen WiFi (A1876) 256GB | 500 | 425 | 350 | 300 | 75 | 60 |
| | Apple iPad Pro 12.9 (2018) 3rd Gen WiFi (A1876) 512GB | 600 | 510 | 420 | 360 | 90 | 72 |
| | Apple iPad Pro 12.9 (2018) 3rd Gen Cellular (A1895) 64GB | 500 | 425 | 350 | 300 | 75 | 60 |
| | Apple iPad Pro 12.9 (2018) 3rd Gen Cellular (A1895) 256GB | 600 | 510 | 420 | 360 | 90 | 72 |
| | Apple iPad Pro 12.9 (2018) 3rd Gen Cellular (A1895) 512GB | 700 | 595 | 490 | 420 | 105 | 84 |
| | Apple iPad Pro 12.9 (2020) 4th Gen WiFi (A2229) 128GB | 600 | 510 | 420 | 360 | 90 | 72 |
| | Apple iPad Pro 12.9 (2020) 4th Gen WiFi (A2229) 256GB | 650 | 553 | 455 | 390 | 98 | 78 |
| | Apple iPad Pro 12.9 (2020) 4th Gen WiFi (A2229) 512GB | 700 | 595 | 490 | 420 | 105 | 84 |
| | Apple iPad Pro 12.9 (2020) 4th Gen Cellular (A2232) 128GB | 700 | 595 | 490 | 420 | 105 | 84 |
| | Apple iPad Pro 12.9 (2020) 4th Gen Cellular (A2232) 256GB | 750 | 638 | 525 | 450 | 113 | 90 |
| | Apple iPad Pro 12.9 (2020) 4th Gen Cellular (A2232) 512GB | 800 | 680 | 560 | 480 | 120 | 96 |
| | Apple iPad Mini 3 (2014) WiFi (A1599) 64GB | 55 | 41 | 28 | 0 | 0 | 0 |
| | Apple iPad Mini 3 (2014) Cellular (A1600) 64GB | 65 | 49 | 33 | 0 | 0 | 0 |
| | Apple iPad Mini 3 (2014) WiFi (A1599) 128GB | 65 | 49 | 33 | 0 | 0 | 0 |
| | Apple iPad Mini 3 (2014) Cellular (A1600) 128GB | 80 | 60 | 40 | 0 | 0 | 0 |
| | Apple iPad Mini 4 (2015) WiFi (A1538) 32GB | 90 | 68 | 45 | 0 | 0 | 0 |
| | Apple iPad Mini 4 (2015) Cellular (A1550) 32GB | 110 | 94 | 66 | 55 | 17 | 13 |
| | Apple iPad Mini 4 (2015) WiFi (A1538) 64GB | 120 | 102 | 72 | 60 | 18 | 14 |
| | Apple iPad Mini 4 (2015) Cellular (A1550) 64GB | 140 | 119 | 84 | 70 | 21 | 17 |
| | Apple iPad Mini 4 (2015) WiFi (A1538) 128GB | 150 | 128 | 90 | 75 | 23 | 18 |
| | Apple iPad Mini 4 (2015) Cellular (A1550) 128GB | 160 | 136 | 96 | 80 | 24 | 19 |
| | Apple iPad Mini 5 (2019) Cellular (A2124) 64GB | 300 | 255 | 210 | 180 | 45 | 36 |
| | Apple iPad Mini 5 (2019) WiFi (A2133) 64GB | 230 | 196 | 161 | 138 | 35 | 28 |
| | Apple iPad Mini 5 (2019) Cellular (A2124) 256GB | 370 | 315 | 259 | 222 | 56 | 44 |
| | Apple iPad Mini 5 (2019) WiFi (A2133) 256GB | 300 | 255 | 210 | 180 | 45 | 36 |
| Samsung | Samsung Galaxy Tab S5e 10.5 (2019) LTE (SM-T725) 128GB | 270 | 230 | 189 | 162 | 41 | 32 |
| | Samsung Galaxy Tab S5e 10.5 (2019) WiFi (SM-T720) 128GB | 225 | 191 | 158 | 135 | 34 | 27 |
| | Samsung Galaxy Tab S5e 10.5 (2019) LTE (SM-T725) 64GB | 235 | 200 | 165 | 141 | 35 | 28 |
| | Samsung Galaxy Tab S5e 10.5 (2019) WiFi (SM-T720) 64GB | 180 | 153 | 108 | 90 | 27 | 22 |
| | Samsung Galaxy Tab S6 10.5 (2019) w/SPEN LTE (SM-T865) 256GB | 340 | 289 | 238 | 204 | 51 | 41 |
| | Samsung Galaxy Tab S6 10.5 (2019) w/SPEN LTE (SM-T865) 128GB | 290 | 247 | 203 | 174 | 44 | 35 |
| | Samsung Galaxy Tab S6 10.5 (2019) w/SPEN WiFi (SM-T860) 128GB | 250 | 213 | 175 | 150 | 38 | 30 |
| | Samsung Galaxy Tab S4 10.5 (2018) w/SPEN LTE (SM-T835) 64GB | 160 | 136 | 96 | 80 | 24 | 19 |
| | Samsung Galaxy Tab S4 10.5 (2018) w/SPEN WiFi (SM-T830) 64GB | 120 | 102 | 72 | 60 | 18 | 14 |
| | Samsung Galaxy Tab S4 10.5 (2018) w/SPEN LTE (SM-T835) 256GB | 210 | 179 | 147 | 126 | 32 | 25 |
| | Samsung Galaxy Tab S4 10.5 (2018) w/SPEN WiFi (SM-T830) 256GB | 170 | 145 | 102 | 85 | 26 | 20 |
| | Samsung Galaxy Tab S3 9.7 (2017) w/SPEN LTE (SM-T825) 32GB | 70 | 53 | 35 | 0 | 0 | 0 |
| | Samsung Galaxy Tab S3 9.7 (2017) w/SPEN WiFi (SM-T820) 32GB | 60 | 45 | 30 | 0 | 0 | 0 |
| | Samsung Galaxy Tab S2 8.0 (2015) LTE (SM-T715) 32GB | 40 | 30 | 20 | 0 | 0 | 0 |
| | Samsung Galaxy Tab S2 8.0 (2015) WiFi (SM-T710) 32GB | 30 | 23 | 15 | 0 | 0 | 0 |
| | Samsung Galaxy Tab S2 8.0 (2016) LTE (SM-T719) 32GB | 40 | 30 | 20 | 0 | 0 | 0 |
| | Samsung Galaxy Tab S2 8.0 (2016) WiFi (SM-T713) 32GB | 30 | 23 | 15 | 0 | 0 | 0 |
| | Samsung Galaxy Tab S2 9.7 (2015) LTE (SM-T815) 32GB | 50 | 38 | 25 | 0 | 0 | 0 |
| | Samsung Galaxy Tab S2 9.7 (2015) WiFi (SM-T810) 32GB | 40 | 30 | 20 | 0 | 0 | 0 |
| | Samsung Galaxy Tab S2 9.7 (2016) LTE (SM-T819) 32GB | 60 | 45 | 30 | 0 | 0 | 0 |
| | Samsung Galaxy Tab S2 9.7 (2016) WiFi (SM-T813) 32GB | 50 | 38 | 25 | 0 | 0 | 0 |
| | Samsung Galaxy Tab A 10.1 (2019) LTE (SM-T515) 32GB | 150 | 128 | 90 | 75 | 23 | 18 |
| | Samsung Galaxy Tab A 10.1 (2019) WiFi (SM-T510) 32GB | 110 | 94 | 66 | 55 | 17 | 13 |
| | Samsung Galaxy Tab A 10.5 (2018) LTE (SM-T595) 32GB | 95 | 71 | 48 | 0 | 0 | 0 |
| | Samsung Galaxy Tab A 10.5 (2018) WiFi (SM-T590) 32GB | 85 | 64 | 43 | 0 | 0 | 0 |
| | Samsung Galaxy Tab A 10.1 (2016) w/SPEN LTE (SM-P585) 32GB | 75 | 56 | 38 | 0 | 0 | 0 |
| | Samsung Galaxy Tab A 10.1 (2016) w/SPEN WiFi (SM-P580) 32GB | 65 | 49 | 33 | 0 | 0 | 0 |
| | Samsung Galaxy Tab A 8.0 (2019) LTE (SM-T295) 32GB | 45 | 34 | 23 | 0 | 0 | 0 |
| | Samsung Galaxy Tab A 8.0 (2019) WiFi (SM-T290) 32GB | 30 | 23 | 15 | 0 | 0 | 0 |
APPLE – MACBOOK
| | | | | | | | |
| --- | --- | --- | --- | --- | --- | --- | --- |
| MODEL / PROCESSOR | SKU | GRAPHICS | STORAGE | FULLY WORKING GRADE A++ | CHASSIS MAJOR DENTS / SCREEN CRACKED / SCREEN COATING / SCREEN / WEBCAM | CHASSIS MINOR DENTS / ANY PARTS MISSING OR NOT WORKING / DEEP SCRATCHES | UNABLE TO POWER ON / SSD FAULTY |
| MACBOOK AIR 11 | | | | | | | |
| MacBook Air 11 ~ Intel Core i5-4260U 1.4GHz (Early 2014) | A1465 | HD Graphics 5000 | 4GB/128GB SSD | $215.00 | $50.00 | | $30.00 |
| MacBook Air 11 ~ Intel Core i5-4260U 1.4GHz (Early 2014) | A1465 | HD Graphics 5000 | 4GB/256GB SSD | $285.00 | $80.00 | | $30.00 |
| MacBook Air 11 ~ Intel Core i7-4650U 1.7GHz (Early 2014) | A1465 | HD Graphics 5000 | 4GB/128GB SSD | $265.00 | $50.00 | | $40.00 |
| MacBook Air 11 ~ Intel Core i7-4650U 1.7GHz (Early 2014) | A1465 | HD Graphics 5000 | 4GB/256GB SSD | $320.00 | $100.00 | | $40.00 |
| MacBook Air 11 ~ Intel Core i5-5250U 1.6GHz (Early 2015) | A1465 | HD Graphics 6000 | 4GB/128GB SSD | $255.00 | $50.00 | | $40.00 |
| MacBook Air 11 ~ Intel Core i5-5250U 1.6GHz (Early 2015) | A1465 | HD Graphics 6000 | 4GB/256GB SSD | $320.00 | $120.00 | | $50.00 |
| MacBook Air 11 ~ Intel Core i7-5650U 2.2GHz (Early 2015) | A1465 | HD Graphics 6000 | 4GB/128GB SSD | $300.00 | $120.00 | | $50.00 |
| MacBook Air 11 ~ Intel Core i7-5650U 2.2GHz (Early 2015) | A1465 | HD Graphics 6000 | 4GB/256GB SSD | $370.00 | $150.00 | | $50.00 |
| MACBOOK AIR 13 | | | | | | | |
| MacBook Air 13 ~ Intel Core i5-4260U 1.4GHz (Early 2014) | A1466 | HD Graphics 5000 | 4GB/128GB SSD | $240.00 | $50.00 | | $40.00 |
| MacBook Air 13 ~ Intel Core i5-4260U 1.4GHz (Early 2014) | A1466 | HD Graphics 5000 | 4GB/256GB SSD | $300.00 | $120.00 | | $40.00 |
| MacBook Air 13 ~ Intel Core i7-4650U 1.7GHz (Early 2014) | A1466 | HD Graphics 5000 | 4GB/128GB SSD | $290.00 | $120.00 | | $40.00 |
| MacBook Air 13 ~ Intel Core i7-4650U 1.7GHz (Early 2014) | A1466 | HD Graphics 5000 | 4GB/256GB SSD | $360.00 | $200.00 | | $40.00 |
| MacBook Air 13 ~ Intel Core i5-5250U 1.6GHz (Early 2015) | A1466 | HD Graphics 6000 | 4GB/128GB SSD | $285.00 | $120.00 | | $40.00 |
| MacBook Air 13 ~ Intel Core i5-5250U 1.6GHz (Early 2015) | A1466 | HD Graphics 6000 | 8GB/256GB SSD | $350.00 | $250.00 | | $40.00 |
| MacBook Air 13 ~ Intel Core i7-5650U 2.2GHz (Early 2015) | A1466 | HD Graphics 6000 | 4GB/128GB SSD | $330.00 | $200.00 | | $50.00 |
| MacBook Air 13 ~ Intel Core i7-5650U 2.2GHz (Early 2015) | A1466 | HD Graphics 6000 | 8GB/256GB SSD | $400.00 | $300.00 | | $50.00 |
| MacBook Air 13 ~ Intel Core i5-5350U 1.8GHz (Mid 2017) | A1466 | HD Graphics 6000 | 8GB/128GB SSD | $360.00 | $200.00 | | $80.00 |
| MacBook Air 13 ~ Intel Core i5-5350U 1.8GHz (Mid 2017) | A1466 | HD Graphics 6000 | 8GB/256GB SSD | $430.00 | $350.00 | | $80.00 |
| MacBook Air 13 ~ Intel Core i7-5650U 2.2GHz (Mid 2017) | A1466 | HD Graphics 6000 | 8GB/128GB SSD | $410.00 | $300.00 | | $80.00 |
| MacBook Air 13 ~ Intel Core i7-5650U 2.2GHz (Mid 2017) | A1466 | HD Graphics 6000 | 8GB/256GB SSD | $500.00 | $400.00 | | $80.00 |
| MacBook Air 13 ~ Intel Core i5-8210Y 1.6GHz (Late 2018) | A1932 | UHD Graphics 617 | 8GB/128GB SSD | $540.00 | $300.00 | Less Off $200 | $150.00 |
| MacBook Air 13 ~ Intel Core i5-8210Y 1.6GHz (Late 2018) | A1932 | UHD Graphics 617 | 8GB/256GB SSD | $620.00 | $400.00 | | $150.00 |
| MacBook Air 13 ~ Intel Core i5-8210Y 1.6GHz True Tone (Mid 2019) | A1932 | UHD Graphics 617 | 8GB/128GB SSD | $520.00 | $300.00 | | $150.00 |
| MacBook Air 13 ~ Intel Core i5-8210Y 1.6GHz True Tone (Mid 2019) | A1932 | UHD Graphics 617 | 8GB/256GB SSD | $620.00 | $400.00 | | $150.00 |
| MacBook Air 13 ~ Intel Core i3-1000NG4 1.1GHz (Early 2020) | A2179 | Intel Iris Plus Graphics | 8GB/256GB SSD | $590.00 | $250.00 | | $180.00 |
| MacBook Air 13 ~ Intel Core i5-1030NG7 1.1GHz (Early 2020) | A2179 | Intel Iris Plus Graphics | 8GB/512GB SSD | $790.00 | $400.00 | | $180.00 |
| MacBook Air 13 ~ Intel Core i7-1060NG7 1.2GHz (Early 2020) | A2179 | Intel Iris Plus Graphics | 8GB/256GB SSD | $750.00 | $400.00 | | $180.00 |
| MacBook Air 13 ~ Intel Core i7-1060NG7 1.2GHz (Early 2020) | A2179 | Intel Iris Plus Graphics | 8GB/512GB SSD | $870.00 | $500.00 | | $180.00 |
| MacBook Air 13 ~ M1 8-Core 3.2GHz/True Tone (Late 2020) | A2337 | Apple 7-Core GPU | 8GB/256GB SSD | $640.00 | $250.00 | | $180.00 |
| MacBook Air 13 ~ M1 8-Core 3.2GHz/True Tone (Late 2020) | A2337 | Apple 8-Core GPU | 8GB/512GB SSD | $790.00 | $400.00 | | $180.00 |
| MACBOOK PRO 13 RETINA | | | | | | | |
| MacBook Pro 13 Retina ~ Intel Core i5-4278U 2.6GHz (Mid 2014) | A1502 | Intel Iris 5100 Graphics | 8GB/128GB SSD | $340.00 | REJECT | | $100.00 |
| MacBook Pro 13 Retina ~ Intel Core i5-4278U 2.6GHz (Mid 2014) | A1502 | Intel Iris 5100 Graphics | 8GB/256GB SSD | $400.00 | REJECT | | $100.00 |
| MacBook Pro 13 Retina ~ Intel Core i5-4308U 2.8GHz (Mid 2014) | A1502 | Intel Iris 5100 Graphics | 8GB/512GB SSD | $450.00 | REJECT | | $100.00 |
| MacBook Pro 13 Retina ~ Intel Core i7-4578U 3.0GHz (Mid 2014) | A1502 | Intel Iris 5100 Graphics | 8GB/128GB SSD | $400.00 | REJECT | | $100.00 |
| MacBook Pro 13 Retina ~ Intel Core i7-4578U 3.0GHz (Mid 2014) | A1502 | Intel Iris 5100 Graphics | 8GB/256GB SSD | $450.00 | REJECT | | $100.00 |
| MacBook Pro 13 Retina ~ Intel Core i7-4578U 3.0GHz (Mid 2014) | A1502 | Intel Iris 5100 Graphics | 8GB/512GB SSD | $510.00 | REJECT | | $100.00 |
| MacBook Pro 13 Retina ~ Intel Core i5-5257U 2.7GHz (Early 2015) | A1502 | Intel Iris Graphics 6100 | 8GB/128GB SSD | $370.00 | REJECT | | $100.00 |
| MacBook Pro 13 Retina ~ Intel Core i5-5257U 2.7GHz (Early 2015) | A1502 | Intel Iris Graphics 6100 | 8GB/256GB SSD | $420.00 | REJECT | | $100.00 |
| MacBook Pro 13 Retina ~ Intel Core i5-5287U 2.9GHz (Early 2015) | A1502 | Intel Iris Graphics 6100 | 8GB/512GB SSD | $420.00 | $50.00 | | $100.00 |
| MacBook Pro 13 Retina ~ Intel Core i7-5557U 3.1GHz (Early 2015) | A1502 | Intel Iris Graphics 6100 | 8GB/128GB SSD | $450.00 | $50.00 | | $100.00 |
| MacBook Pro 13 Retina ~ Intel Core i7-5557U 3.1GHz (Early 2015) | A1502 | Intel Iris Graphics 6100 | 8GB/256GB SSD | $520.00 | $50.00 | | $100.00 |
| MacBook Pro 13 Retina ~ Intel Core i7-5557U 3.1GHz (Early 2015) | A1502 | Intel Iris Graphics 6100 | 8GB/512GB SSD | $590.00 | $80.00 | | $100.00 |
| MacBook Pro 13 Retina ~ Intel Core i5-6360U 2.0GHz (Late 2016) | A1708 | Iris Plus Graphics 540 | 8GB/256GB SSD | $540.00 | $350.00 | | $150.00 |
| MacBook Pro 13 Retina ~ Intel Core i7-6660U 2.4GHz (Late 2016) | A1708 | Iris Plus Graphics 540 | 8GB/256GB SSD | $630.00 | $500.00 | | $150.00 |
| MacBook Pro 13 Retina ~ Intel Core i5-6267U 2.9GHz/Touch (Late 2016) | A1706 | Iris Plus Graphics 550 | 8GB/256GB SSD | $630.00 | $500.00 | | $150.00 |
| MacBook Pro 13 Retina ~ Intel Core i5-6267U 2.9GHz/Touch (Late 2016) | A1706 | Iris Plus Graphics 550 | 8GB/512GB SSD | $680.00 | $500.00 | | $150.00 |
| MacBook Pro 13 Retina ~ Intel Core i5-6287U 3.1GHz/Touch (Late 2016) | A1706 | Iris Plus Graphics 550 | 8GB/256GB SSD | $670.00 | $500.00 | | $150.00 |
| MacBook Pro 13 Retina ~ Intel Core i5-6287U 3.1GHz/Touch (Late 2016) | A1706 | Iris Plus Graphics 550 | 8GB/512GB SSD | $720.00 | $550.00 | | $150.00 |
| MacBook Pro 13 Retina ~ Intel Core i7-6567U 3.3GHz/Touch (Late 2016) | A1706 | Iris Plus Graphics 550 | 8GB/256GB SSD | $740.00 | $600.00 | | $150.00 |
| MacBook Pro 13 Retina ~ Intel Core i7-6567U 3.3GHz/Touch (Late 2016) | A1706 | Iris Plus Graphics 550 | 8GB/512GB SSD | $790.00 | $650.00 | | $150.00 |
| MacBook Pro 13 Retina ~ Intel Core i5-7360U 2.3GHz (Mid-2017) | A1708 | Iris Plus Graphics 640 | 8GB/128GB SSD | $520.00 | $300.00 | | $150.00 |
| MacBook Pro 13 Retina ~ Intel Core i5-7360U 2.3GHz (Mid-2017) | A1708 | Iris Plus Graphics 640 | 8GB/256GB SSD | $600.00 | $400.00 | | $150.00 |
| MacBook Pro 13 Retina ~ Intel Core i7-7660U 2.5GHz (Mid 2017) | A1708 | Iris Plus Graphics 640 | 8GB/128GB SSD | $620.00 | $450.00 | | $150.00 |
| MacBook Pro 13 Retina ~ Intel Core i7-7660U 2.5GHz (Mid 2017) | A1708 | Iris Plus Graphics 640 | 8GB/256GB SSD | $710.00 | $500.00 | | $150.00 |
| MacBook Pro 13 Retina ~ Intel Core i5-7267U 3.1GHz/Touch (Mid 2017) | A1706 | Iris Plus Graphics 650 | 8GB/256GB SSD | $710.00 | $500.00 | | $150.00 |
| MacBook Pro 13 Retina ~ Intel Core i5-7267U 3.1GHz/Touch (Mid 2017) | A1706 | Iris Plus Graphics 650 | 8GB/512GB SSD | $790.00 | $600.00 | | $150.00 |
| MacBook Pro 13 Retina ~ Intel Core i5-7287U 3.3GHz/Touch (Mid 2017) | A1706 | Iris Plus Graphics 650 | 8GB/256GB SSD | $750.00 | $600.00 | | $150.00 |
| MacBook Pro 13 Retina ~ Intel Core i5-7287U 3.3GHz/Touch (Mid 2017) | A1706 | Iris Plus Graphics 650 | 8GB/512GB SSD | $820.00 | $700.00 | | $150.00 |
| MacBook Pro 13 Retina ~ Intel Core i7-7567U 3.5GHz/Touch (Mid 2017) | A1706 | Iris Plus Graphics 650 | 8GB/256GB SSD | $840.00 | $700.00 | | $150.00 |
| MacBook Pro 13 Retina ~ Intel Core i7-7567U 3.5GHz/Touch (Mid 2017) | A1706 | Iris Plus Graphics 650 | 8GB/512GB SSD | $900.00 | $800.00 | | $150.00 |
| MacBook Pro 13 Retina ~ Intel Core i5-8259U 2.3GHz/Touch (Mid 2018) | A1989 | Iris Plus Graphics 655 | 8GB/256GB SSD | $780.00 | $650.00 | | $150.00 |
| MacBook Pro 13 Retina ~ Intel Core i5-8259U 2.3GHz/Touch (Mid 2018) | A1989 | Iris Plus Graphics 655 | 8GB/512GB SSD | $860.00 | $650.00 | | $200.00 |
| MacBook Pro 13 Retina ~ Intel Core i7-8559U 2.7GHz/Touch (Mid 2018) | A1989 | Iris Plus Graphics 655 | 8GB/256GB SSD | $910.00 | $700.00 | | $200.00 |
| MacBook Pro 13 Retina ~ Intel Core i7-8559U 2.7GHz/Touch (Mid 2018) | A1989 | Iris Plus Graphics 655 | 8GB/512GB SSD | $1,000.00 | $650.00 | Less Off $300 | $300.00 |
| MacBook Pro 13 Retina ~ Intel Core i5-8279U 2.4GHz/Touch (Mid 2019) | A1989 | Iris Plus Graphics 655 | 8GB/256GB SSD | $850.00 | $650.00 | | $350.00 |
| MacBook Pro 13 Retina ~ Intel Core i5-8279U 2.4GHz/Touch (Mid 2019) | A1989 | Iris Plus Graphics 655 | 8GB/512GB SSD | $950.00 | $750.00 | | $300.00 |
| MacBook Pro 13 Retina ~ Intel Core i7-8569U 2.8GHz/Touch (Mid 2019) | A1989 | Iris Plus Graphics 655 | 8GB/256GB SSD | $1,000.00 | $800.00 | | $400.00 |
| MacBook Pro 13 Retina ~ Intel Core i7-8569U 2.8GHz/Touch (Mid 2019) | A1989 | Iris Plus Graphics 655 | 8GB/512GB SSD | $1,090.00 | $950.00 | | $400.00 |
| MacBook Pro 13 Retina ~ Intel Core i5-8257U 1.4GHz/Touch/2TB 3 (Mid 2019) | A2159 | Iris Plus Graphics 645 | 8GB/128GB SSD | $620.00 | $350.00 | | $400.00 |
| MacBook Pro 13 Retina ~ Intel Core i5-8257U 1.4GHz/Touch/2TB 3 (Mid 2019) | A2159 | Iris Plus Graphics 645 | 8GB/256GB SSD | $720.00 | $500.00 | | $400.00 |
| MacBook Pro 13 Retina ~ Intel Core i7-8557U 1.7GHz/Touch/2TB 3 (Mid 2019) | A2159 | Iris Plus Graphics 645 | 8GB/128GB SSD | $770.00 | $550.00 | | $500.00 |
| MacBook Pro 13 Retina ~ Intel Core i7-8557U 1.7GHz/Touch/2TB 3 (Mid 2019) | A2159 | Iris Plus Graphics 645 | 8GB/256GB SSD | $850.00 | $650.00 | | $500.00 |
| MacBook Pro 13 Retina ~ Intel Core i5-8257U 1.4GHz/2TB 3 (Mid 2020) | A2289 | Iris Plus Graphics 645 | 8GB/256GB SSD | $820.00 | $400.00 | | $500.00 |
| MacBook Pro 13 Retina ~ Intel Core i5-8257U 1.4GHz/2TB 3 (Mid 2020) | A2289 | Iris Plus Graphics 645 | 8GB/512GB SSD | $970.00 | $500.00 | | $500.00 |
| MacBook Pro 13 Retina ~ Intel Core i7-8557U 1.7GHz/2TB 3 (Mid 2020) | A2289 | Iris Plus Graphics 645 | 8GB/256GB SSD | $1,020.00 | $600.00 | | $500.00 |
| MacBook Pro 13 Retina ~ Intel Core i7-8557U 1.7GHz/2TB 3 (Mid 2020) | A2289 | Iris Plus Graphics 645 | 8GB/512GB SSD | $1,170.00 | $700.00 | | $500.00 |
| MacBook Pro 13 Retina ~ Intel Core i5-1038NG7 2.0GHz/Touch/4TB 3 (Mid 2020) | A2251 | Intel Iris Plus Graphics | 16GB/512GB SSD | $1,180.00 | $750.00 | | $500.00 |
| MacBook Pro 13 Retina ~ Intel Core i5-1038NG7 2.0GHz/Touch/4TB 3 (Mid 2020) | A2251 | Intel Iris Plus Graphics | 16GB/1000GB SSD | $1,320.00 | $900.00 | | $600.00 |
| MacBook Pro 13 Retina ~ Intel Core i7-1068NG7 2.3GHz/Touch 4TB 3 (Mid 2020) | A2251 | Intel Iris Plus Graphics | 16GB/512GB SSD | $1,320.00 | $900.00 | | $600.00 |
| MacBook Pro 13 Retina ~ Intel Core i7-1068NG7 2.3GHz/Touch 4TB 3 (Mid 2020) | A2251 | Intel Iris Plus Graphics | 16GB/1000GB SSD | $1,440.00 | $1,050.00 | | $600.00 |
| MacBook Pro 13 Retina ~ M1 8-Core 3.2GHz/Touch (Late 2020) | A2338 | Apple 8-Core GPU | 8GB/256GB | $820.00 | $500.00 | | $400.00 |
| MacBook Pro 13 Retina ~ M1 8-Core 3.2GHz/Touch (Late 2020) | A2338 | Apple 8-Core GPU | 8GB/512GB | $940.00 | $600.00 | | $500.00 |
| MACBOOK PRO 15 RETINA | | | | | | | |
| MacBook Pro 15 Retina ~ Intel Core i7-4770HQ 2.2GHz (Mid 2014) | A1398 | Intel Iris Pro 5200 | 16GB/256GB SSD | $510.00 | REJECT | | $100.00 |
| MacBook Pro 15 Retina ~ Intel Core i7-4870HQ 2.5GHz (Mid 2014) | A1398 | Intel Iris Pro 5200 | 16GB/256GB SSD | $540.00 | REJECT | | $100.00 |
| MacBook Pro 15 Retina ~ Intel Core i7-4980HQ 2.8GHz (Mid 2014) | A1398 | Intel Iris Pro 5200 | 16GB/256GB SSD | $590.00 | $50.00 | | $100.00 |
| MacBook Pro 15 Retina ~ Intel Core i7-4870HQ 2.5GHz (Mid 2014) | A1398 | GeForce GT 750M* / Intel Iris Pro 5200 | 16GB/512GB SSD | $630.00 | $50.00 | | $100.00 |
| MacBook Pro 15 Retina ~ Intel Core i7-4980HQ 2.8GHz (Mid 2014) | A1398 | GeForce GT 750M* / Intel Iris Pro 5200 | 16GB/512GB SSD | $680.00 | $50.00 | | $100.00 |
| MacBook Pro 15 Retina ~ Intel Core i7-4770HQ 2.2GHz (Mid 2015) | A1398 | Intel Iris Pro 5200 | 16GB/256GB SSD | $590.00 | $50.00 | | $100.00 |
| MacBook Pro 15 Retina ~ Intel Core i7-4870HQ 2.5GHz (Mid 2015) | A1398 | Intel Iris Pro 5200 | 16GB/256GB SSD | $620.00 | $50.00 | | $100.00 |
| MacBook Pro 15 Retina ~ Intel Core i7-4980HQ 2.8GHz (Mid 2015) | A1398 | Intel Iris Pro 5200 | 16GB/256GB SSD | $680.00 | $100.00 | | $100.00 |
| MacBook Pro 15 Retina ~ Intel Core i7-4870HQ 2.5GHz (Mid 2015) | A1398 | Radeon R9 M370X* / Intel Iris Pro 5200 | 16GB/512GB SSD | $720.00 | $200.00 | | $100.00 |
| MacBook Pro 15 Retina ~ Intel Core i7-4980HQ 2.8GHz (Mid 2015) | A1398 | Radeon R9 M370X* / Intel Iris Pro 5200 | 16GB/512GB SSD | $780.00 | $200.00 | | $100.00 |
| MacBook Pro 15 Retina ~ Intel Core i7-4980HQ 2.8GHz (Mid 2015) | A1398 | Radeon R9 M370X* / Intel Iris Pro 5200 | 16GB/1000GB SSD | $850.00 | $300.00 | | $100.00 |
| MacBook Pro 15 Retina ~ Intel Core i7-6700HQ 2.6GHz/Touch (Late 2016) | A1707 | Radeon Pro 450* / HD Graphics 530 | 16GB/256GB SSD | $840.00 | $50.00 | | $100.00 |
| MacBook Pro 15 Retina ~ Intel Core i7-6820HQ 2.7GHz/Touch (Late 2016) | A1707 | Radeon Pro 455* / HD Graphics 530 | 16GB/512GB SSD | $970.00 | $200.00 | | $100.00 |
| MacBook Pro 15 Retina ~ Intel Core i7-6920HQ 2.9GHz/Touch (Late 2016) | A1707 | Radeon Pro 450* / HD Graphics 530 | 16GB/256GB SSD | $930.00 | $200.00 | | $100.00 |
| MacBook Pro 15 Retina ~ Intel Core i7-6920HQ 2.9GHz/Touch (Late 2016) | A1707 | Radeon Pro 455* / HD Graphics 530 | 16GB/512GB SSD | $1,050.00 | $300.00 | | $100.00 |
| MacBook Pro 15 Retina ~ Intel Core i7-7700HQ 2.8GHz/Touch (Mid 2017) | A1707 | Radeon Pro 555* / HD Graphics 630 | 16GB/256GB SSD | $1,020.00 | $300.00 | | $100.00 |
| MacBook Pro 15 Retina ~ Intel Core i7-7820HQ 2.9GHz/Touch (Mid 2017) | A1707 | Radeon Pro 560* / HD Graphics 630 | 16GB/512GB SSD | $1,090.00 | $300.00 | | $200.00 |
| MacBook Pro 15 Retina ~ Intel Core i7-7920HQ 3.1GHz/Touch (Mid 2017) | A1707 | Radeon Pro 555X* / HD Graphics 630 | 16GB/256GB SSD | $1,050.00 | $300.00 | | $100.00 |
| MacBook Pro 15 Retina ~ Intel Core i7-7920HQ 3.1GHz/Touch (Mid 2017) | A1707 | Radeon Pro 560X* / HD Graphics 630 | 16GB/512GB SSD | $1,170.00 | $350.00 | | $100.00 |
| MacBook Pro 15 Retina ~ Intel Core i7-8750H 2.2GHz/Touch (Mid 2018) | A1990 | Radeon Pro 555X* / UHD Graphics 630 | 16GB/256GB SSD | $1,050.00 | $300.00 | | $100.00 |
| MacBook Pro 15 Retina ~ Intel Core i7-8850H 2.6GHz/Touch (Mid 2018) | A1990 | Radeon Pro 560X* / UHD Graphics 630 | 16GB/512GB SSD | $1,200.00 | $450.00 | | $150.00 |
| MacBook Pro 15 Retina ~ Intel Core i7-8850H 2.6GHz/Touch (Late 2018) | A1990 | Radeon Pro Vega 16* / UHD Graphics 630 | 16GB/512GB SSD | $1,300.00 | $550.00 | | $300.00 |
| MacBook Pro 15 Retina ~ Intel Core i7-8850H 2.6GHz/Touch (Late 2018) | A1990 | Radeon Pro Vega 20* / UHD Graphics 630 | 16GB/512GB SSD | $1,350.00 | $650.00 | | $300.00 |
| MacBook Pro 15 Retina ~ Intel Core i9-8950HK 2.9GHz/Touch (Mid 2018) | A1990 | Radeon Pro 555X* / UHD Graphics 630 | 16GB/256GB SSD | $1,200.00 | $450.00 | Less Off $300 | $400.00 |
| MacBook Pro 15 Retina ~ Intel Core i9-8950HK 2.9GHz/Touch (Mid 2018) | A1990 | Radeon Pro 560X* / UHD Graphics 630 | 16GB/512GB SSD | $1,320.00 | $600.00 | | $400.00 |
| MacBook Pro 15 Retina ~ Intel Core i9-8950HK 2.9GHz/Touch (Late 2018) | A1990 | Radeon Pro Vega 16* / UHD Graphics 630 | 16GB/512GB SSD | $1,430.00 | $750.00 | | $500.00 |
| MacBook Pro 15 Retina ~ Intel Core i9-8950HK 2.9GHz/Touch (Late 2018) | A1990 | Radeon Pro Vega 20* / UHD Graphics 630 | 16GB/512GB SSD | $1,480.00 | $800.00 | | $500.00 |
| MacBook Pro 15 Retina ~ Intel Core i7-9750H 2.6GHz/Touch (Mid 2019) | A1990 | Radeon Pro 555X* / UHD Graphics 630 | 16GB/256GB SSD | $1,160.00 | $400.00 | | $500.00 |
| MacBook Pro 15 Retina ~ Intel Core i9-9880H 2.3GHz/Touch (Mid 2019) | A1990 | Radeon Pro 560X* / UHD Graphics 630 | 16GB/512GB SSD | $1,320.00 | $600.00 | | $500.00 |
| MacBook Pro 15 Retina ~ Intel Core i9-9880H 2.3GHz/Touch (Mid 2019) | A1990 | Radeon Pro Vega 16* / UHD Graphics 630 | 16GB/512GB SSD | $1,430.00 | $700.00 | | $550.00 |
| MacBook Pro 15 Retina ~ Intel Core i9-9880H 2.3GHz/Touch (Mid 2019) | A1990 | Radeon Pro Vega 20* / UHD Graphics 630 | 16GB/512GB SSD | $1,480.00 | $800.00 | | $550.00 |
| MacBook Pro 15 Retina ~ Intel Core i9-9980HK 2.4GHz/Touch (Mid 2019) | A1990 | Radeon Pro 555X* / UHD Graphics 630 | 16GB/256GB SSD | $1,270.00 | $500.00 | | $550.00 |
| MacBook Pro 15 Retina ~ Intel Core i9-9980HK 2.4GHz/Touch (Mid 2019) | A1990 | Radeon Pro 560X* / UHD Graphics 630 | 16GB/512GB SSD | $1,400.00 | $700.00 | | $550.00 |
| MacBook Pro 15 Retina ~ Intel Core i9-9980HK 2.4GHz/Touch (Mid 2019) | A1990 | Radeon Pro Vega 16* / UHD Graphics 630 | 16GB/512GB SSD | $1,520.00 | $850.00 | | $550.00 |
| MacBook Pro 15 Retina ~ Intel Core i9-9980HK 2.4GHz/Touch (Mid 2019) | A1990 | Radeon Pro Vega 20* / UHD Graphics 630 | 16GB/512GB SSD | $1,570.00 | $900.00 | | $550.00 |
| MACBOOK PRO 16 RETINA | | | | | | | |
| MacBook Pro 16 Retina ~ Intel Core i7-9750H 2.6GHz/Touch (Late 2019) | A2141 | Radeon Pro 5300M* w/ UHD Graphics 630 | 16GB/512GB SSD | $1,140.00 | $150.00 | Less Off $400 | $700.00 |
| MacBook Pro 16 Retina ~ Intel Core i9-9880H 2.3GHz/Touch (Late 2019) | A2141 | Radeon Pro 5500M* w/ UHD Graphics 630 | 16GB/1000GB SSD | $1,320.00 | $300.00 | | $700.00 |
| MacBook Pro 16 Retina ~ Intel Core i9-9980HK 2.4GHz/Touch (Late 2019) | A2141 | Radeon Pro 5300M* w/ UHD Graphics 630 | 16GB/512GB SSD | $1,270.00 | $250.00 | | $700.00 |
| MacBook Pro 16 Retina ~ Intel Core i9-9980HK 2.4GHz/Touch (Late 2019) | A2141 | Radeon Pro 5500M* w/ UHD Graphics 630 | 16GB/1000GB SSD | $1,400.00 | $450.00 | | $700.00 |
| MacBook Pro 16 Retina ~ Intel Core i7-9750H 2.6GHz/Touch (Mid 2020) | A2141 | Radeon Pro 5600M* w/ UHD Graphics 630 | 16GB/512GB SSD | $2,050.00 | $900.00 | | $700.00 |
| MacBook Pro 16 Retina ~ Intel Core i9-9880H 2.3GHz/Touch (Mid 2020) | A2141 | Radeon Pro 5600M* w/ UHD Graphics 630 | 16GB/1000GB SSD | $2,200.00 | $1,100.00 | | $700.00 |
| MacBook Pro 16 Retina ~ Intel Core i9-9980HK 2.4GHz/Touch (Mid 2020) | A2141 | Radeon Pro 5600M* w/ UHD Graphics 630 | 16GB/512GB SSD | $2,200.00 | $1,100.00 | | $700.00 |
| MacBook Pro 16 Retina ~ Intel Core i9-9980HK 2.4GHz/Touch (Mid 2020) | A2141 | Radeon Pro 5600M* w/ UHD Graphics 630 | 16GB/1000GB SSD | $2,350.00 | $1,200.00 | | $700.00 |
WINDOWS
| | | | |
| --- | --- | --- | --- |
| Windows Laptop | "YEAR / FULLY WORKING & BATTERY > 1 HR CRACKED, DENTED, HINGES LOOSE – REJECT / RECYCLE" | | UNABLE TO POWER ON BATT FAULTY |
| Intel Core i3 1st/2nd/3rd Gen (i3-xxx / i3-2xxx / i3-3xxx) | (2010 – 2012) | $30 | $10 |
| Intel Core i3 4th Gen (i3-4xxx) | (2012 – 2013) | $40 – $50 | $20 – $30 |
| Intel Core i3 5th Gen (i3-5xxx) | (2015 – 2016) | $60 – $80 | |
| Intel Core i3 6th Gen (i3-6xxx) | (2016 – 2017) | $80 – $100 | $50 – $100 |
| Intel Core i3 7th Gen (i3-7xxx) / Ryzen 3 (1000 Series) | (2017 – 2018) | $120 – $150 | |
| Intel Core i3 8th Gen (i3-8xxx) / Ryzen 3 (2000 Series) | (2018 – 2019) | $150 – $180 | |
| Intel Core i3 10th Gen (i3-10xxx) / Ryzen 3 (3000 – 4000 Series) | (2019 – 2020) | $180 – $220 | $80 – $150 |
| Intel Core i3 11th Gen (i3-11xxx) / Ryzen 3 (4000 – 5000 Series) | (2020 – 2021) | $200 – $250 | |
| Intel Core i5 1st/2nd/3rd Gen (i5-xxx / i5-2xxx / i5-3xxx) | (2009 – 2012) | $40 | $15 |
| Intel Core i5 4th Gen (i5-4xxx) | (2012 – 2013) | $50 – $60 | $20 – $40 |
| Intel Core i5 5th Gen (i5-5xxx) | (2015 – 2016) | $70 – $90 | |
| Intel Core i5 6th Gen (i5-6xxx) | (2016 – 2017) | $120 – $150 | $60 – $150 |
| Intel Core i5 7th Gen (i5-7xxx) / Ryzen 5 (1000 Series) | (2017 – 2018) | $160 – $200 | |
| Intel Core i5 8th Gen (i5-8xxx) / Ryzen 5 (2000 Series) | (2018 – 2019) | $200 – $250 | |
| Intel Core i5 10th Gen (i5-10xxx) / Ryzen 5 (3000 – 4000 Series) | (2019 – 2020) | $250 – $300 | $120 – $180 |
| Intel Core i5 11th Gen (i5-11xxx) / Ryzen 5 (4000 – 5000 Series) | (2020 – 2021) | $300 – $350 | |
| Windows Laptop | *DENOTE GAMING MODEL PRICE MIGHT EXCEED MAX RANGE IN RARE CASES | | UNABLE TO POWER ON BATT FAULTY |
| Intel Core i7 1st/2nd/3rd Gen (i7-xxx / i7-2xxx / i7-3xxx) | (2009 – 2013) | $50 | $20 |
| Intel Core i7 4th Gen (i7-4xxx) | (2013 – 2015) | $60 – $70 | $30 – $50 |
| Intel Core i7 5th Gen (i7-5xxx) | (2015 – 2016) | $80 – $100 | |
| Intel Core i7 6th Gen (i7-6xxx) | (2016 – 2017) | $160 – $200 *($300 – $450) | $80 – $250 *($150 – $1500) |
| Intel Core i7 7th Gen (i7-7xxx) / Ryzen 7 (1000 Series) | (2017 – 2018) | $200 – $250 *($400 – $550) | |
| Intel Core i7 8th Gen (i7-8xxx) / Ryzen 7 (2000 Series) | (2018 – 2019) | $250 – $300 *($500 – $700) | |
| Intel Core i7 10th Gen (i7-10xxx) / Ryzen 7 (3000 – 4000 Series) | (2019 – 2020) | $300 – $350 *($1000 – $2000) | |
| Intel Core i9 10th Gen (i9-10980HK) – Ryzen 9 (4000 Series) | (2019 – 2020) | *($2200 – $3000) | Call to ASK !!!! |
| Intel Core i7 11th Gen (i7-11xxx) / Ryzen 7 (4000 – 5000 Series) | (2020 – 2021) | $400 – $450 | $150 – $250 |
| ADDITIONAL $100 FOR TOUCH SCREEN BUSINESS MODEL | | | |
| ASUS ZENBOOK SERIES (UX) DELL XPS 13, 15 SERIES LENOVO THINKPAD X1 CARBON | FEATURES / FULLY WORKING & BATTERY > 75% | | REMARKS |
| Intel Core i5 6th Gen (i5-6xxx) | SSD MODEL FULL HD / QHD+ (TOUCH) | $150 – $250 | "PRICE BASED ON SSD CAPACITY AMD Ryzen PROCESSOR LESS OFF 20% from QUOTED PRICE HINGE LOOSE REJECT CHECK WARRANTY BEFORE QUOTE" |
| Intel Core i7 6th Gen (i7-6xxx) | | $200 – $300 | UNABLE TO POWER ON BATT FAULTY |
| Intel Core i5 7th Gen (i5-7xxx) | | $250 – $350 | UNABLE TO POWER ON BATT FAULTY |
| Intel Core i7 7th Gen (i7-7xxx) | | $300 – $400 | UNABLE TO POWER ON BATT FAULTY |
| Intel Core i5 8th Gen (i5-8xxx) | | $350 – $450 | UNABLE TO POWER ON BATT FAULTY |
| Intel Core i7 8th Gen (i7-8xxx) | | $400 – $500 | UNABLE TO POWER ON BATT FAULTY |
| Intel Core i5 10th Gen (i5-10xxx) | | $450 – $550 | UNABLE TO POWER ON BATT FAULTY |
| Intel Core i7 10th Gen (i7-10xxx) | | $500 – $600 | UNABLE TO POWER ON BATT FAULTY |
| Intel Core i5 11th Gen (i5-11xxx) | | $550 – $800 | UNABLE TO POWER ON BATT FAULTY |
| Intel Core i7 11th Gen (i7-11xxx) | | $600 – $1000 | UNABLE TO POWER ON BATT FAULTY |
| LENOVO THINKPAD X1 EXTREME | Features / Working & Battery > 75% | | UNABLE TO POWER ON BATT FAULTY |
| Intel Core i5 6th Gen (i5-6xxx) | FHD – HDR 4K (TOUCH) / GTX 1050 Ti | $500 – $600 | UNABLE TO POWER ON BATT FAULTY |
| Intel Core i7 8th Gen (i7-8xxx) – GEN 1 | | $600 – $700 | UNABLE TO POWER ON BATT FAULTY |
| Intel Core i7 9th Gen (i7-9xxx) – GEN 2 | FHD – HDR500 4K OLED (TOUCH) / GTX 1060 Ti | $600 – $700 | "PRICE BASED ON SSD CAPACITY AMD Ryzen PROCESSOR LESS OFF 20% from QUOTED PRICE HINGE LOOSE REJECT CHECK WARRANTY BEFORE QUOTE" |
| Intel Core i9 9th Gen (i9-9xxx) – GEN 2 | | $700 – $800 | |
| Intel Core i7 10th Gen (i7-10xxx) – GEN 3 | FHD (NON TOUCH) / Intel UHD – GTX 1650 Ti | $900 – $1000 | |
| Intel Core i9 10th Gen (i9-10xxx) – GEN 3 | | $1100 – $1200 | |
MS Surface Pro
MS SURFACE PRO 5 (2017) – 7th Generation (With Orignal Stylus Pen & Type KB)
FULLY WORKING GRADE A
Faulty, Cracked, Batt Fail, SSD Faulty
Surface Pro 5 ~ Intel Core i5-7300U (2.6 to 3.5 GHz)/4GB/128GB/12.3″/HD620/Win 10 Pro
$300
Screen Faulty less off $150,
Battery Faulty less off $70,
SSD Faulty – REJECT,
Unable to boot – $100
Surface Pro 5 ~ Intel Core i5-7300U (2.6 to 3.5 GHz)/8GB/128GB/12.3″/HD620/Win 10 Pro
$350
Surface Pro 5 ~ Intel Core i5-7300U (2.6 to 3.5 GHz)/8GB/256GB/12.3″/HD620/Win 10 Pro
$400
Surface Pro 5 ~ Intel Core i5-7300U (2.6 to 3.5 GHz)/16GB/256GB/12.3″/HD620/Win 10 Pro
$450
Surface Pro 5 ~ Intel Core i7-7660U (2.5 to 4.0 GHz)/8GB/256GB/12.3″/Iris™640/Win 10 Pro
$500
Surface Pro 5 ~ Intel Core i7-7660U (2.5 to 4.0 GHz)/16GB/512GB/12.3″/Iris™640/Win 10 Pro
$600
Surface Pro 5 ~ Intel Core i7-7660U (2.5 to 4.0 GHz)/16GB/1TB/12.3″/Iris™640/Win 10 Pro
$700
MS SURFACE PRO 6 (2018) – 8th Generation (With Orignal Stylus Pen & Type KB)
FULLY WORKING GRADE A
Faulty, Cracked, Batt Fail, SSD Faulty
Surface Pro 6 ~ Intel Core i5-8250U (1.6 to 3.4 GHz)/8GB/128GB/12.3″/UHD620/Win 10 Home
$350
Screen Faulty less off $150,
Battery Faulty less off $70,
SSD Faulty – REJECT,
Unable to boot – $100
Surface Pro 6 ~ Intel Core i5-8250U (1.6 to 3.4 GHz)/8GB/256GB/12.3″/UHD620/Win 10 Home
$450
Surface Pro 6 ~ Intel Core i5-8250U (1.6 to 3.4 GHz)/16GB/256GB/12.3″/UHD620/Win 10 Home
$500
Surface Pro 6 ~ Intel Core i7-8650U (1.9 to 4.2 GHz)/8GB/256GB/12.3″/UHD620/Win 10 Home
$550
Surface Pro 6 ~ Intel Core i7-8650U (1.9 to 4.2 GHz)/16GB/512GB/12.3″/UHD620/Win 10 Home
$700
Surface Pro 6 ~ Intel Core i7-8650U (1.9 to 4.2 GHz)/16GB/1TB/12.3″/UHD620/Win 10 Home
$800
MS SURFACE PRO 7 (2019) – 9th Generation (With Orignal Stylus Pen & Type KB)
FULLY WORKING GRADE A
Faulty, Cracked, Batt Fail, SSD Faulty
Surface Pro 7 ~ Intel® Core™ i5-1035G4 (1.1GHz to 3.7GHz)/8GB/128GB/12.3″/Iris Plus/W10 Home
$450
Screen Faulty less off $150,
Battery Faulty less off $60,
SSD Faulty – REJECT,
Unable to boot – $100
Surface Pro 7 ~ Intel® Core™ i5-1035G4 (1.1GHz to 3.7GHz)/8GB/256GB/12.3″/Iris Plus/W10 Home
$600
Surface Pro 7 ~ Intel® Core™ i7-1065G7 (1.3GHz to 3.9GHz)/16GB/256GB/12.3″/Iris Plus/W10 Home
$700
Surface Pro 7 ~ Intel® Core™ i7-1065G7 (1.3GHz to 3.9GHz)/16GB/512GB/12.3″/Iris Plus/W10 Home
$850
Surface Pro 7 ~ Intel® Core™ i7-1065G7 (1.3GHz to 3.9GHz)/16GB/1TB/12.3″/Iris Plus/W10 Home
$900